New single,
Laughing for the West
, out now across all platforms —
Ghetto Biennale 2015 — 

Radyo Shak

, in collaboration with Clocktower Radio NYC
Structure designed by Joe Winter, and built by Jocelyne Georges.
Radyo Shak was the independent broadcast voice of the Ghetto Biennale lakou 2015. Broadcast out of a structure in the Grand Rue Atis-Resistans compound of Port-au-Prince, Clocktower Radio's 

Radyo Shak 

broadcast Haiti's biennale happenings, from December 10-21, 2015.Radyo Shak Program Director Richard Fleming and Radyo Shak Project Director Jake Nussbaum hosted freeform radio in the bidonville, including Rara bands, interviews with locals, artists and writers, project updates, and Haitian revolutionary history over FM radio, Internet radio, and analog broadcast amplified through speakers and PA. In addition to the recordings archived here that were collected onsite during the biennale, Clocktower's Ghetto Biennale: Radyo Shak series includes additional material gathered from Haitian musicians, DJ sets, record labels, expats, artists, and more, to give our listeners a complete audio landscape of Haiti in the world today. ​​​​​​​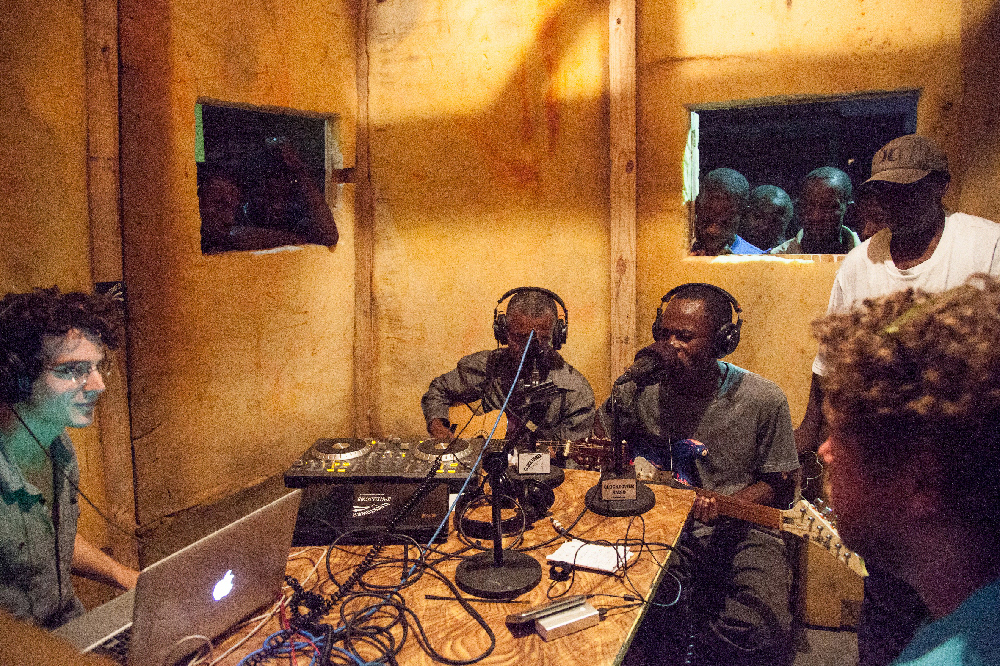 Ghetto Biennle 2015 — 

Chabon Bwa 

&

high chair

 
Two sculptures by Joe Winter, created in Port-au-Prince during 2015's Ghetto Biennale. 
High chair

fabricated by Jocelyne Georges.